School Groups
---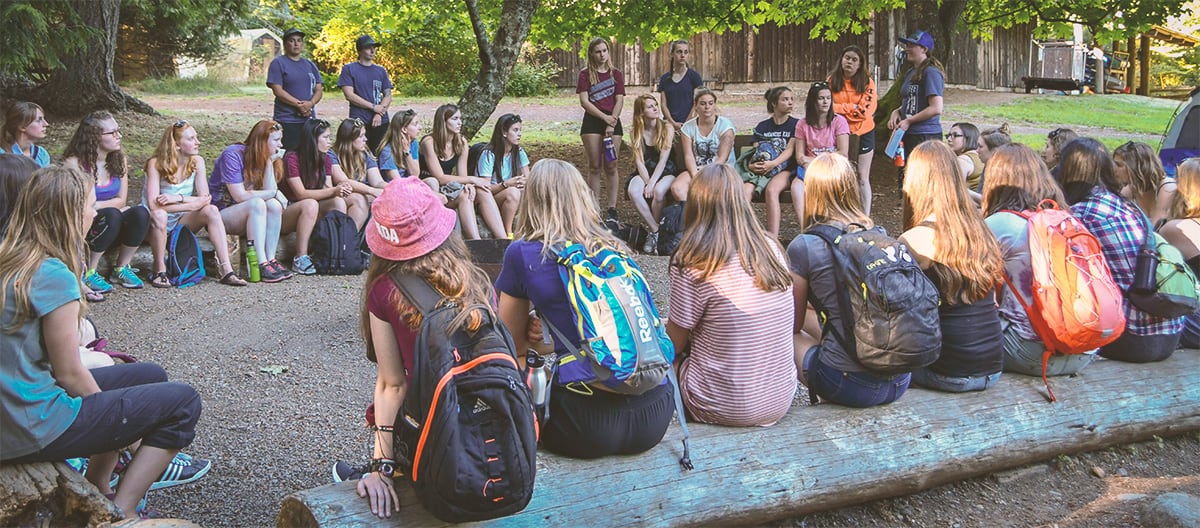 School and Organized Groups
---
SD69 & SD71 Teacher Resource for Booking at TBOEC
Our Centre offers customized programs to fit your group needs. We specialize in team building and leadership programs.
Whether you have an elementary class that needs some adventure, a university leadership class that needs a challenge, or a senior's group that would like to mix outdoor education with a special interest such as photography or painting – we can create a program for you!
Activities and camping are included in our base fee, we can arrange indoor accommodation as well as catered meals.
Before you arrive, we:
Assist with trip planning (including transportation and helpful checklists for students)
Help you choose which activities suit your needs
Come up with a schedule
Discuss meal options (DIY or fully catered)
When you get here, we:
Orient you to the site, including our rules and emergency procedures
Help you set up in your tents or cabins
Deliver activities for your group
During group activities, our staff will supervise your students, but your group leaders are responsible for supervision during meal time, free time, and bedtime.
---
Other Groups:
Kids Camp: Each summer we host a week-long summer camp for kids finishing grades 4-6. Registration occurs through Courtenay Recreation Centre – please find this camp in their Summer Recreation Guide
Deaf Camp: We partner with Family Network for Deaf Children to host a Family Deaf Camp and a week-long kids camp – please find more information and registration at the FNDC website
Camp Hornby: This camp is for individuals who are blind or partially sighted and is hosted in partnership with Blind Beginnings. Please contact and register here.
---
Centre Activities Offered:
Campfire Programs appropriate for all ages
Educational animal role play activities and games
Forest and Ocean: Interpretive environmental activities
High Adventure Challenge: High Ropes (7 elements), Rock Climbing, Rappelling, Giant's Ladder, Leap of Faith
Island Hikes: Various distances and difficulty complete with interpretive activities
Ocean Adventure: Stand-up Paddle Boarding, Kayaking, Marine Adventure and Interpretive Boat Tour
Orienteering: using maps and landmarks to make your way around the course
Sustainable Forest Practices and Economic Value
Team Building and initiative tasks: on the ground and using the Low Ropes Challenge Course
See the Activities Page for more details